We have an outstanding early childhood education program at Hancock Place free to district residents and also reasonable tuition rates for non residents. Our children receive breakfast, snacks, and lunch at no charge. Instruction is mainly provided through centers, play based, cooperative learning, and Conscious Discipline. We have top notch facilities, technology, curriculum, playground, gym, and most importantly, a supportive and well professionally trained staff! We have before care starting at 7am and after care until 5:30pm, those times are not extendable. We can set up a tour if you are interested. Many of our teachers and other staff pay tuition for their children to attend. We also have several non resident families paying tuition because of our program's quality and rates.
https://www.hpsd.school/page/preschool-registration
💙💛Dr. Dittrich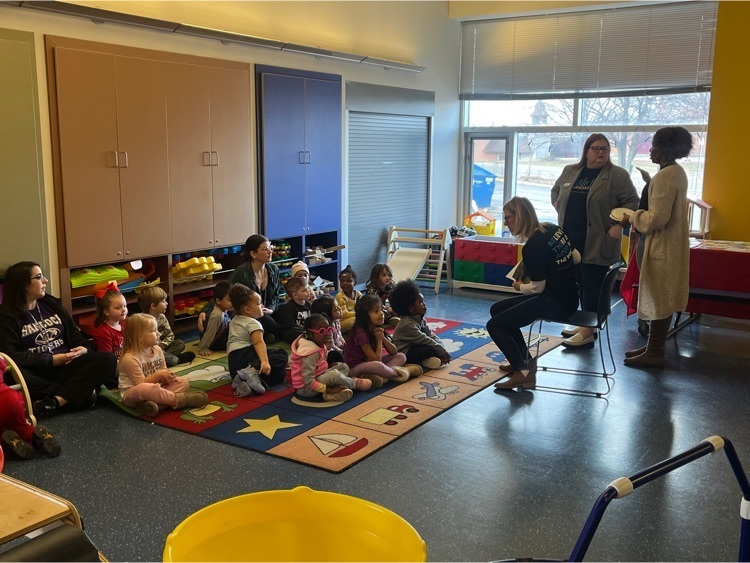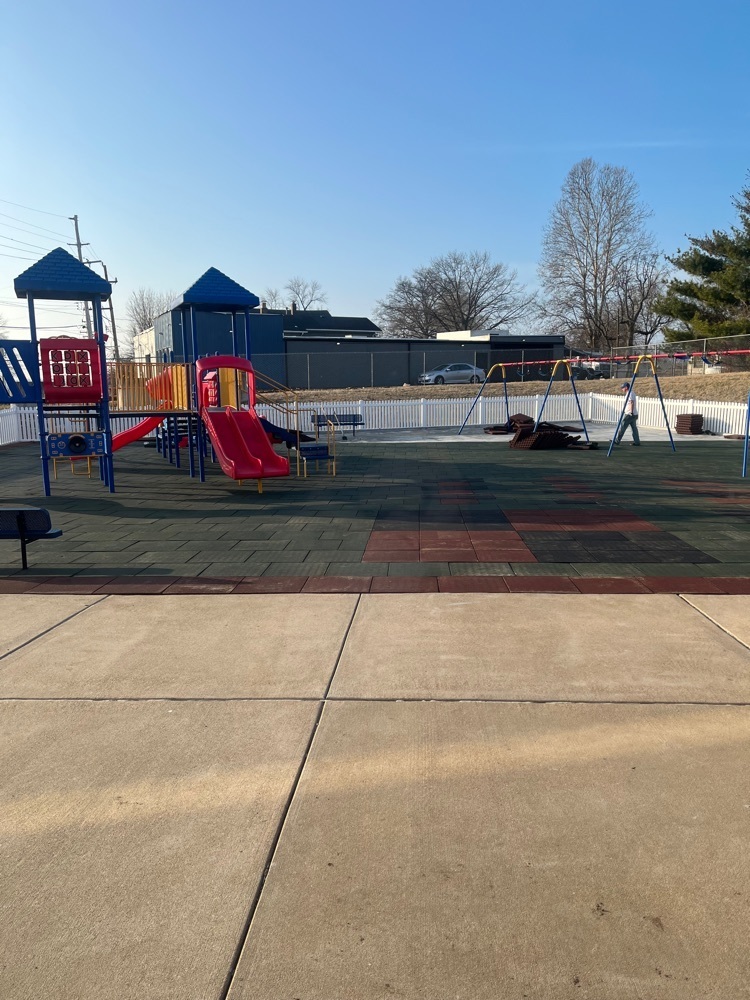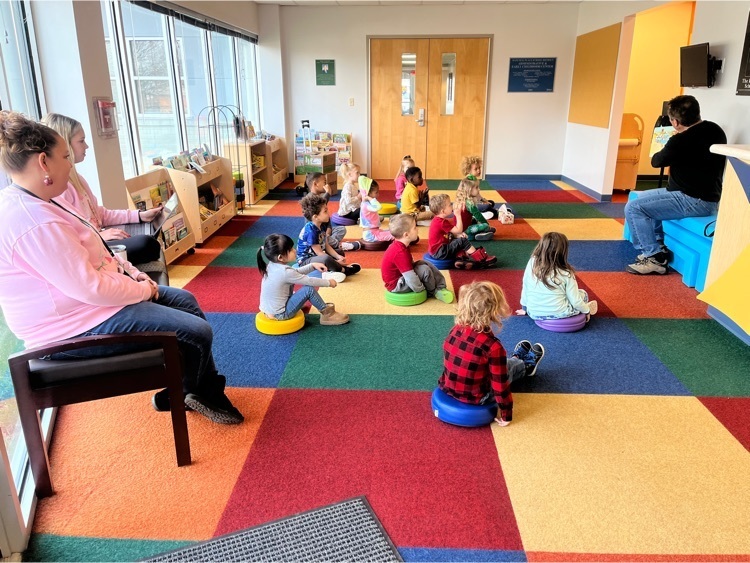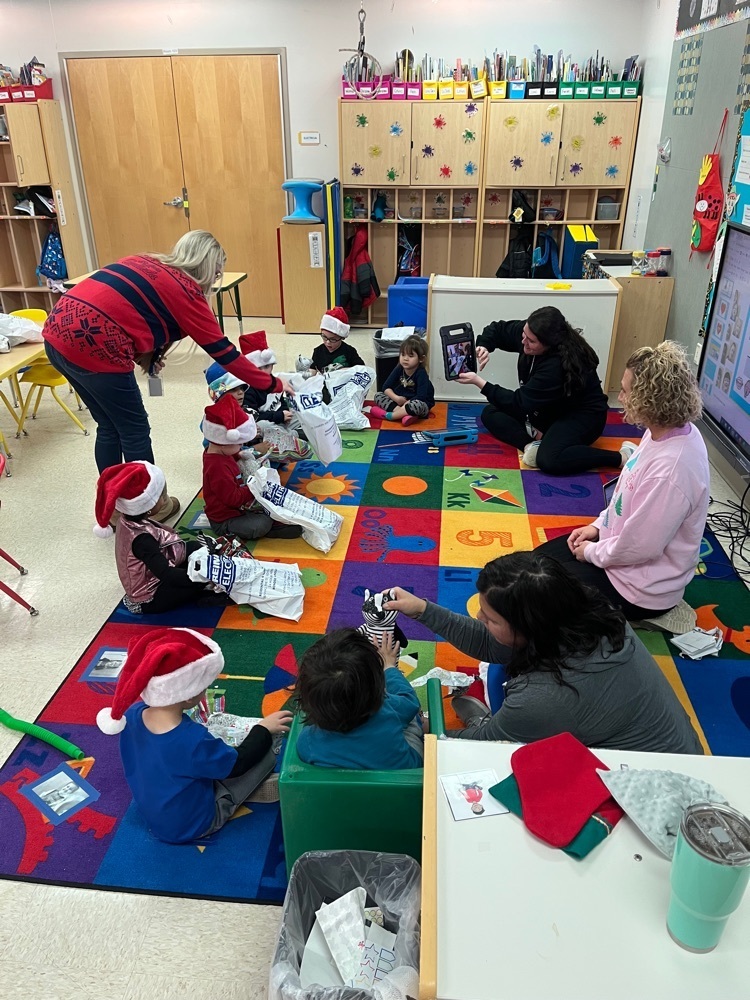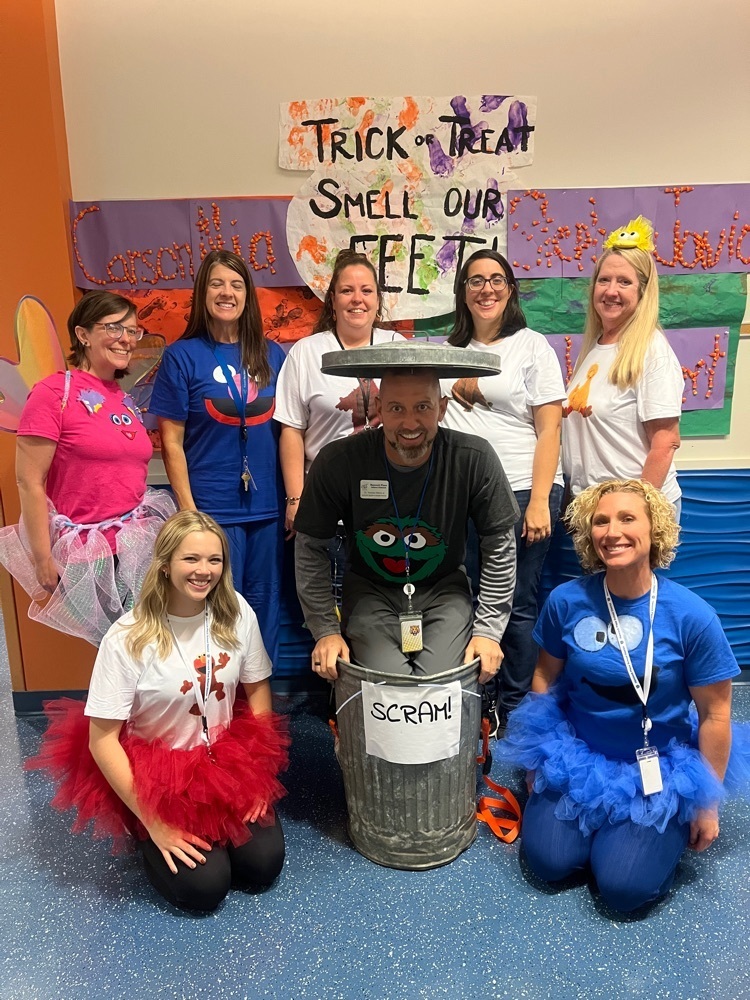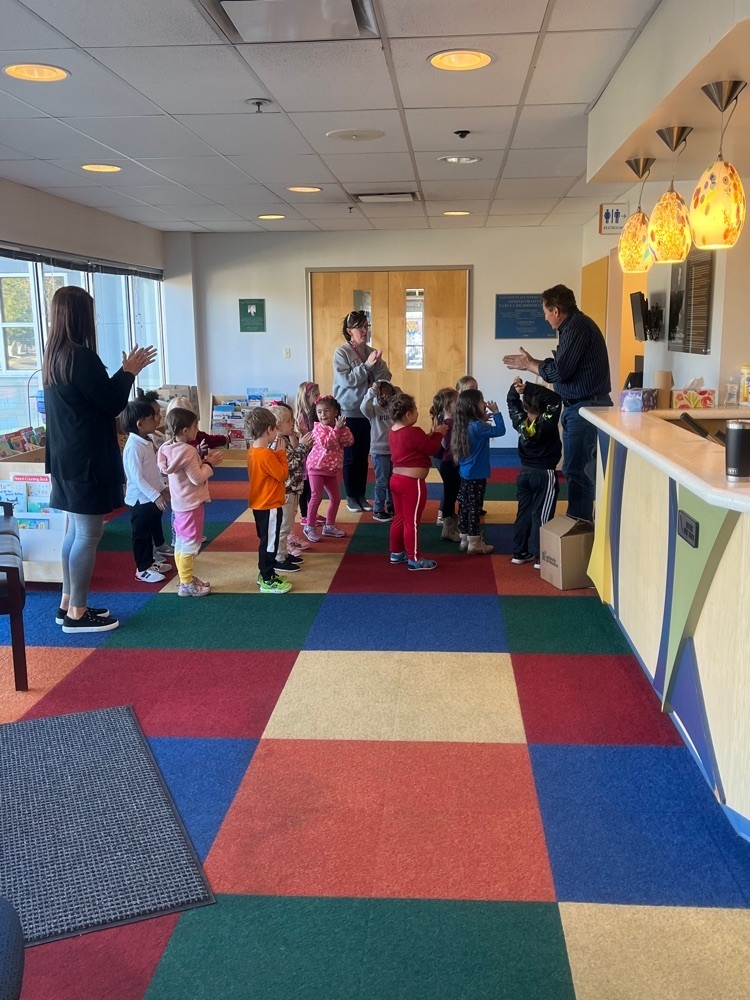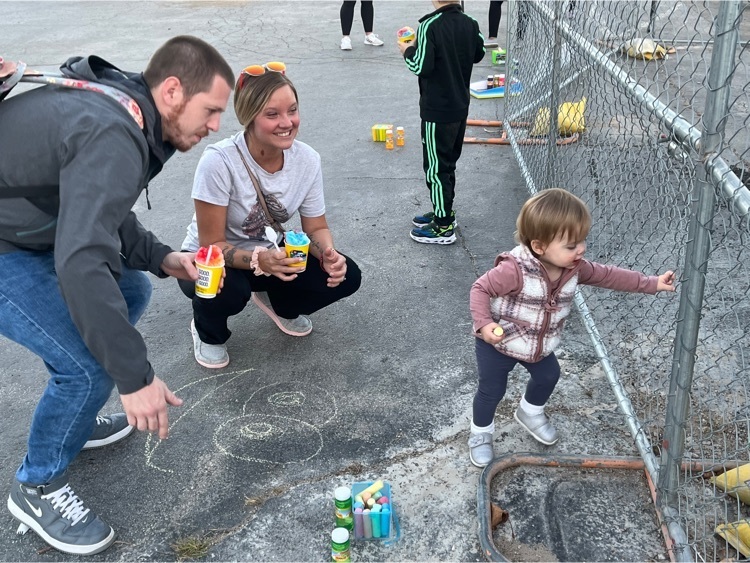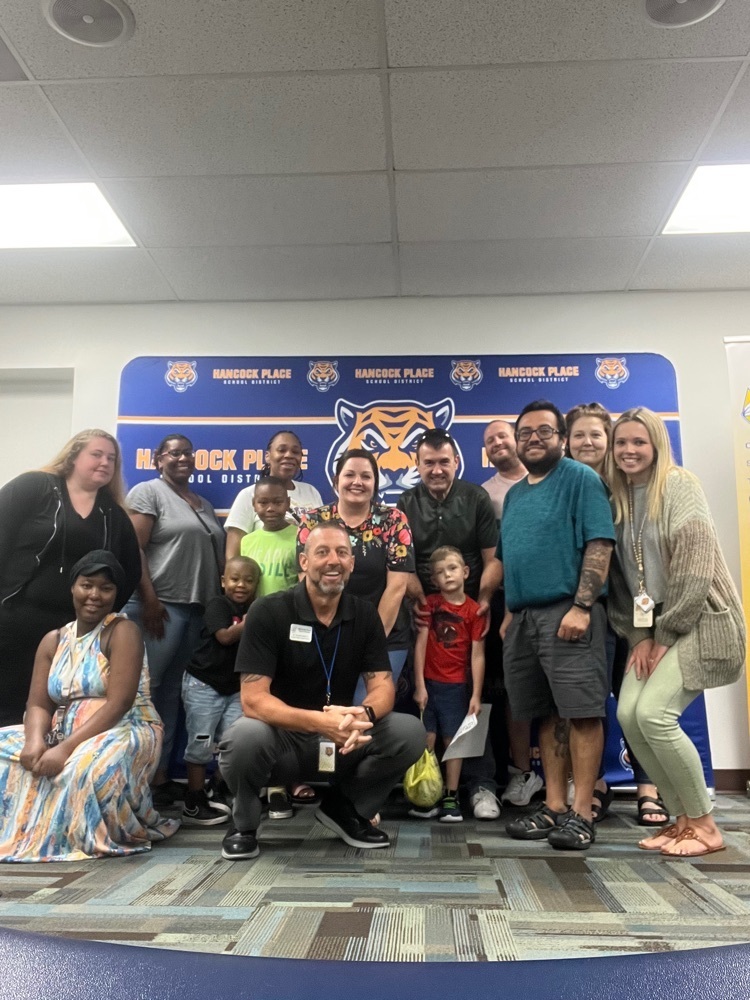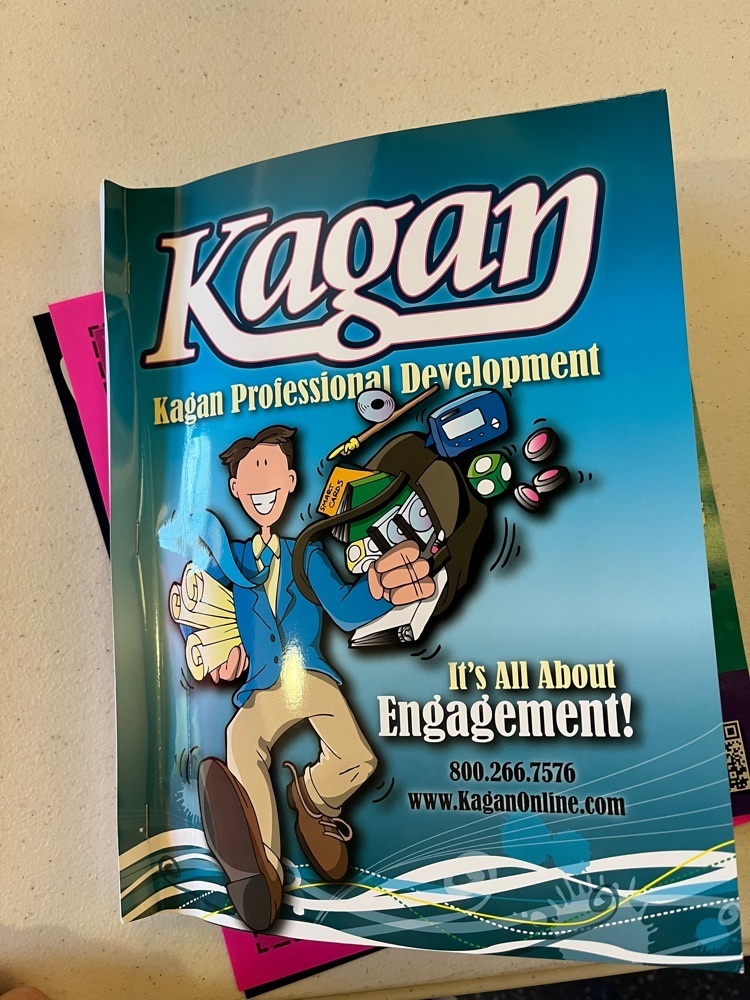 Registration is now open for 2023-2024 PreSchool and Kindergarten students! Go to our website, hpsd.school and click Enroll/Register! #hpsdtigers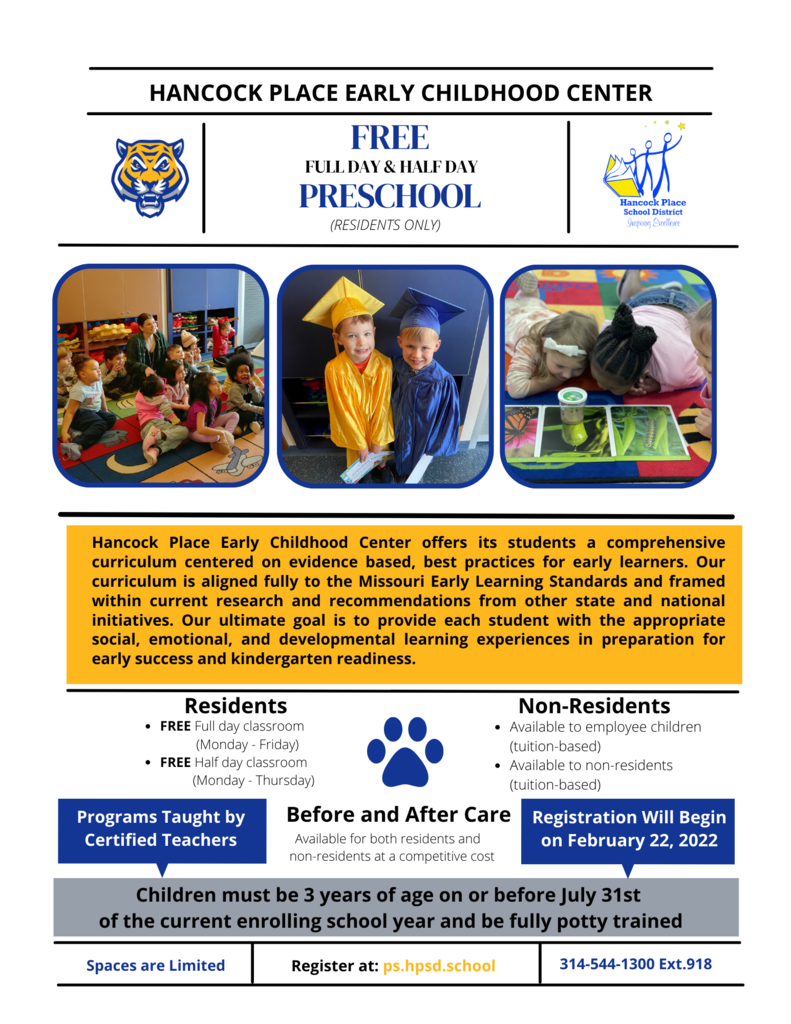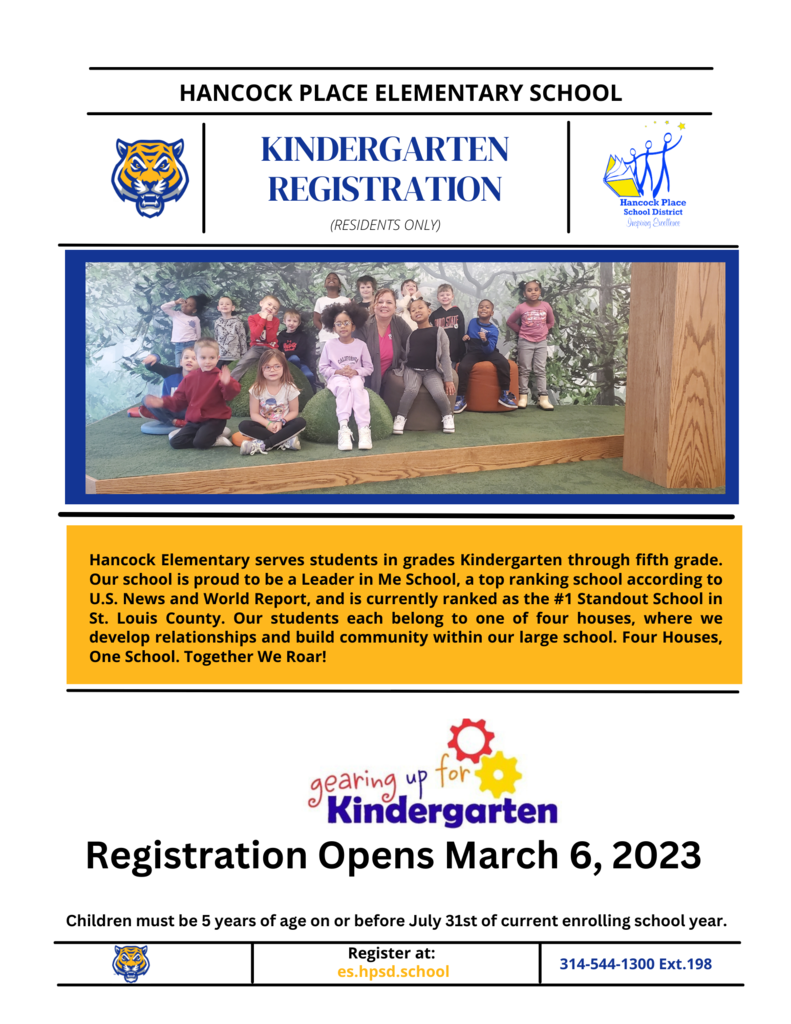 Although you have access to the school student calendar through our website, this is a reminder that tomorrow, March 1st, is an early release day. Half day morning students will be dismissed at 11:05 as usual, and full day students at 11:40. Half day afternoon classes don't have school. No aftercare is provided. Thank you.
My family supporting our wonderful partner, Little Bit Foundation, through their annual Trivia Night Event! Thank you for all you do for our students!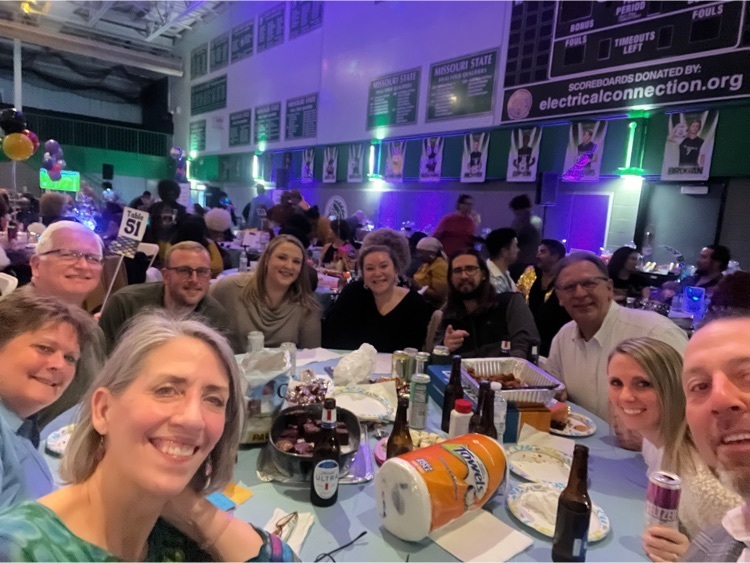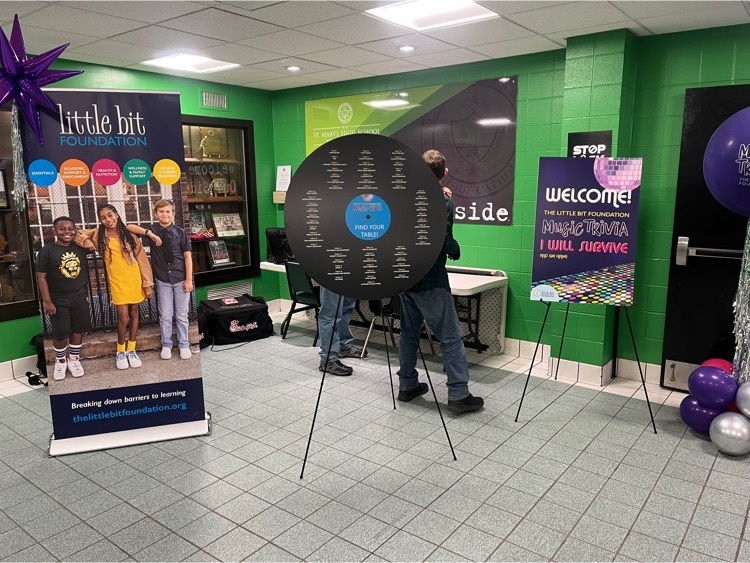 Wonderful turnout at our PAT Group Connection Event, READ & PLAY led by Laura from STL County Library!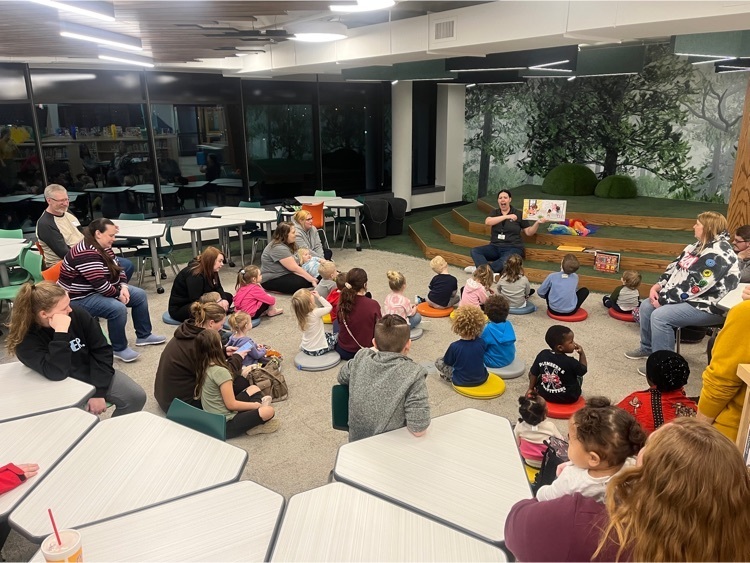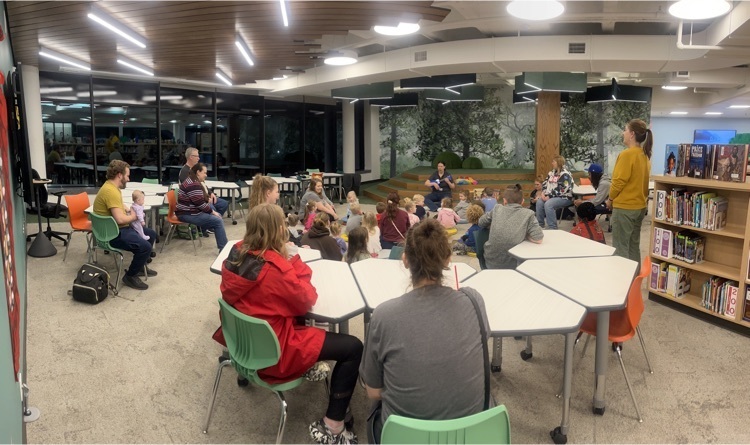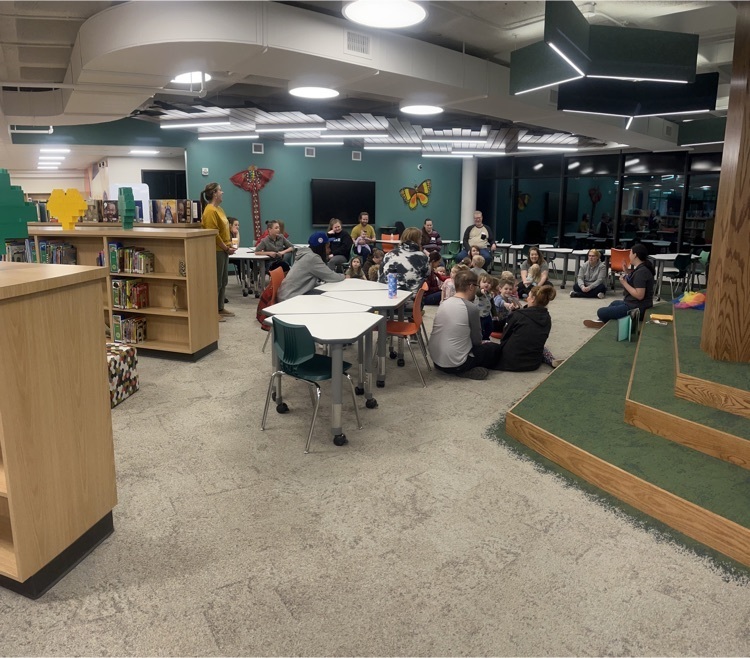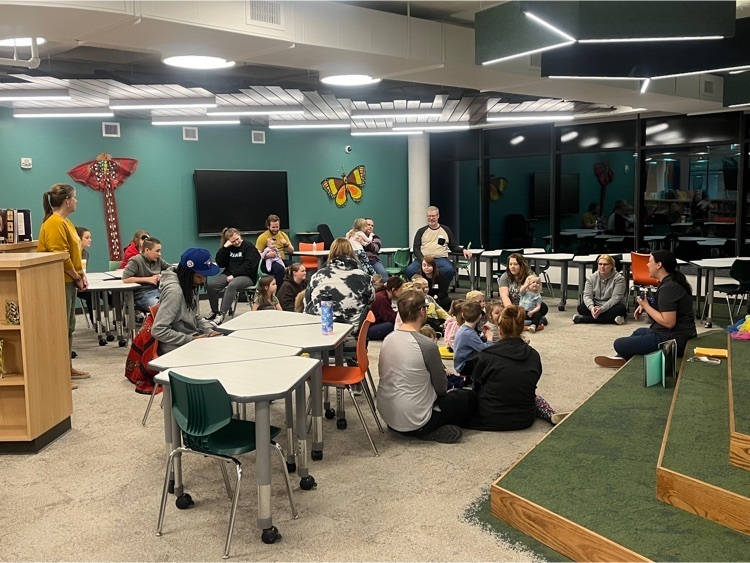 Reminder of our HPSD Parents As Teachers February Group Connection Event for Wednesday, February 22, 2023, at the Hancock Place Elementary School Library from 6PM to 7PM! Story Telling, activities, and crafts!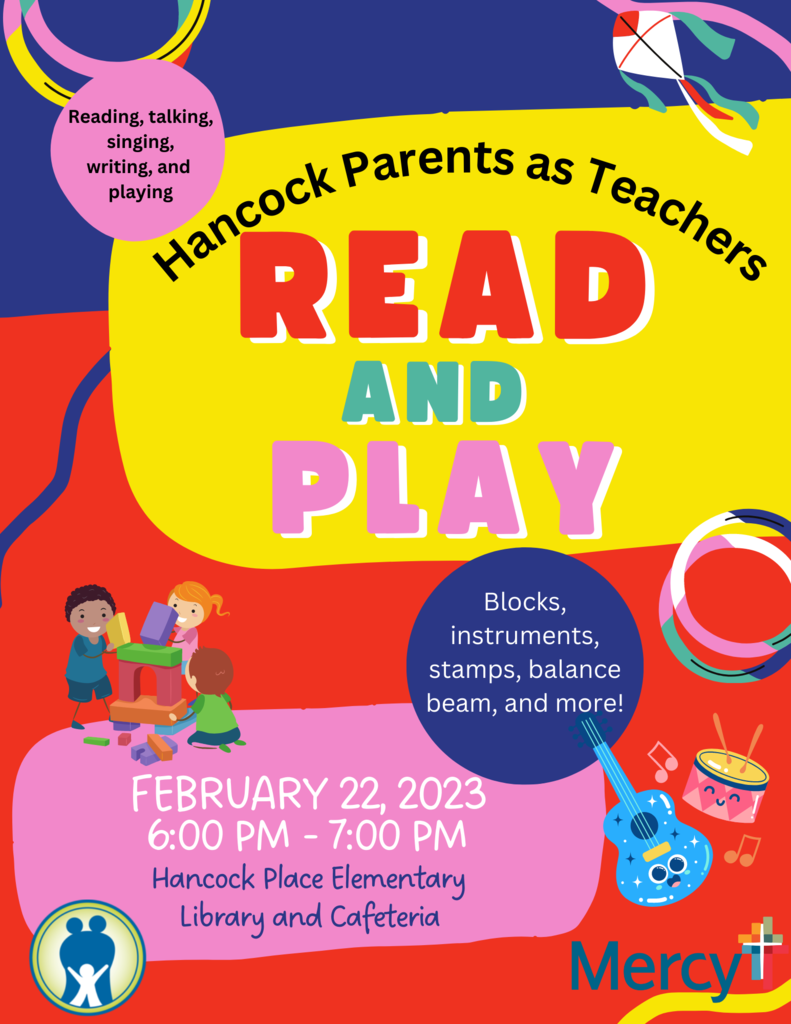 Reminder: NO SCHOOL on Monday, February 20, 2023! Have a WONDERFUL 3 day weekend! See you Tuesday, February 21, 2023!

Reminder that today is an early release day. Half day AM students will be dismissed at normal time of 11:10am. Full day students will be dismissed at 11:40am. No half day PM classes or aftercare today.

Next Parents As Teachers Group Connection Event is February 22, 2023!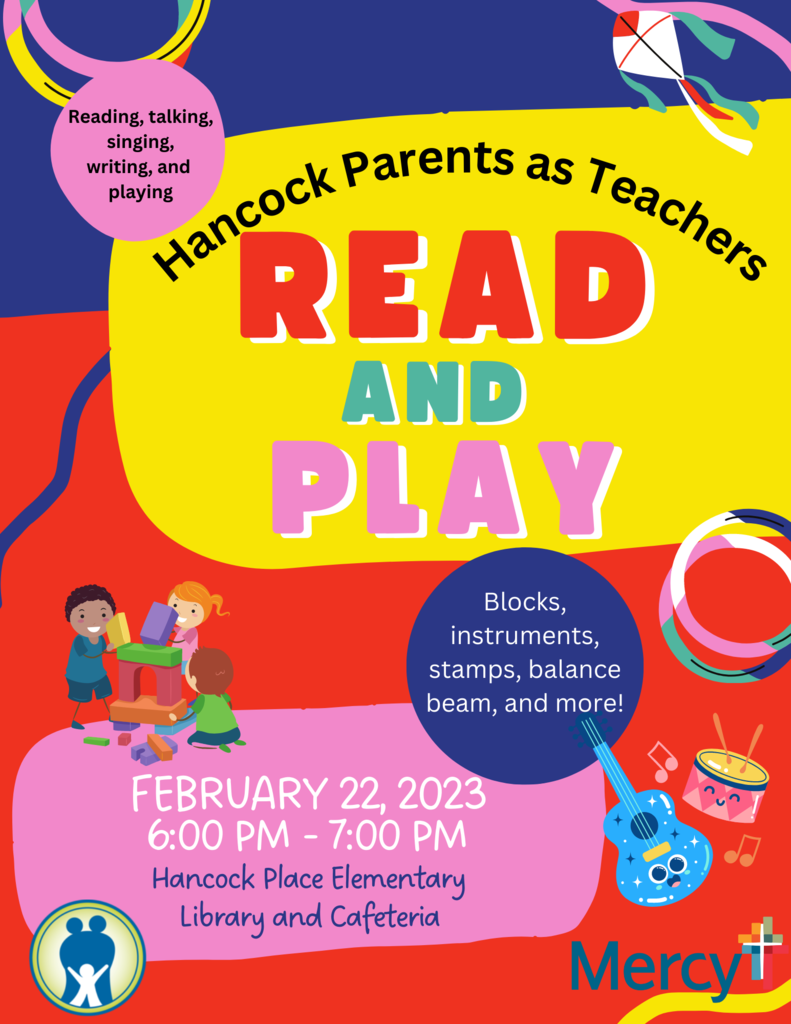 Can't wait to see K-12 Parents tomorrow, February 8th at 6:30 in our High School LIbrary for announcements regarding next year! FREE babysitting will be offered.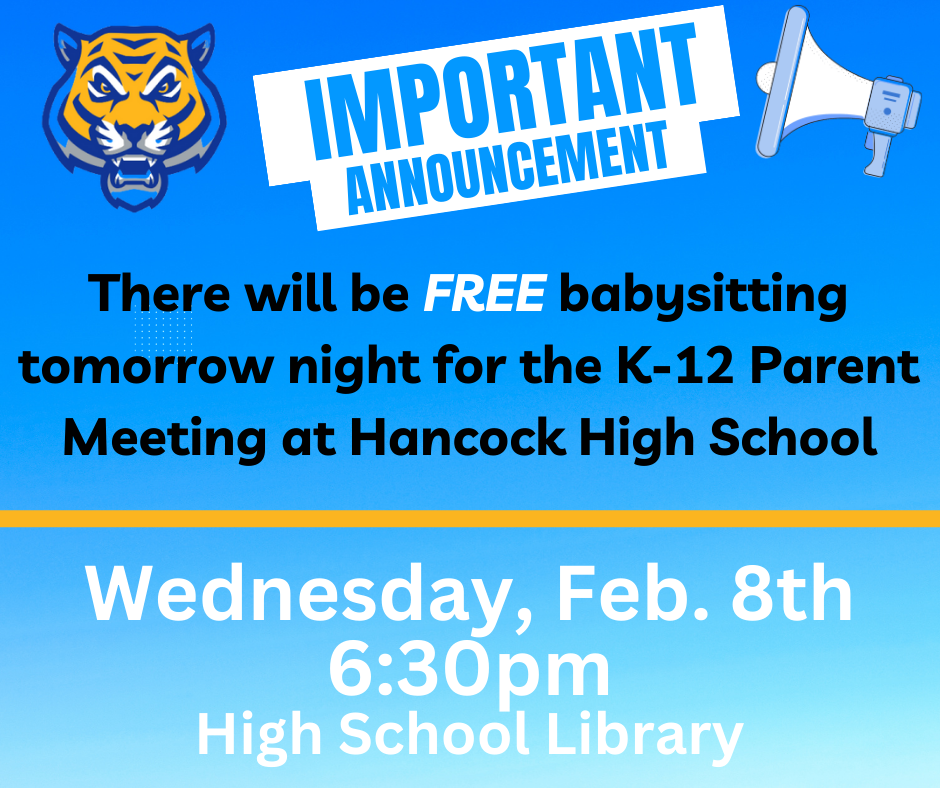 Can't wait to see K-12 Parents tomorrow, February 8th at 6:30 in our High School LIbrary for announcements regarding next year! FREE babysitting will be offered.

Hello Tiger Family! Friday, February 17th, HPHS's National Honor Society is sponsoring our second Parents' Night Out event. This event will raise funds to enable our NHS chapter to participate in new projects and sponsor other events for the community in the future. Parents Night Out will take place in the 1st-floor wing of Hancock Place High School (229 W. Ripa Ave). Drop-off and Pick-up will take in the teacher's lot off Clyde Rd at the back of the High School building. You will see signs on the doors and a registration table. The cost for the event is $20, which will cover four hours of babysitting for up to two children If you have more than two children, we will charge an additional $5 for each child. Drop-Off for children will begin at 5:00 PM and parents can pick up their children any time before 9:00 PM. The event is available for any children in Pre-K-5th grade. All kiddos must be potty trained. Kiddos will be grouped by age and take turns in many activities including making crafts, playing games, a music/dance party, cookie decorating and making waffles for a breakfast-for-dinner. Each room will be staffed by three NHS student volunteers (the NHS members have been CPR certified as an added safety measure. If interested in registering for this event, please click this link. We are excited and look forward to having a fun and successful evening entertaining your children while you get a night out. If you have any questions you can email the NHS Sponsor, Brooke Barfield @
bbarfield@hpsd.school
.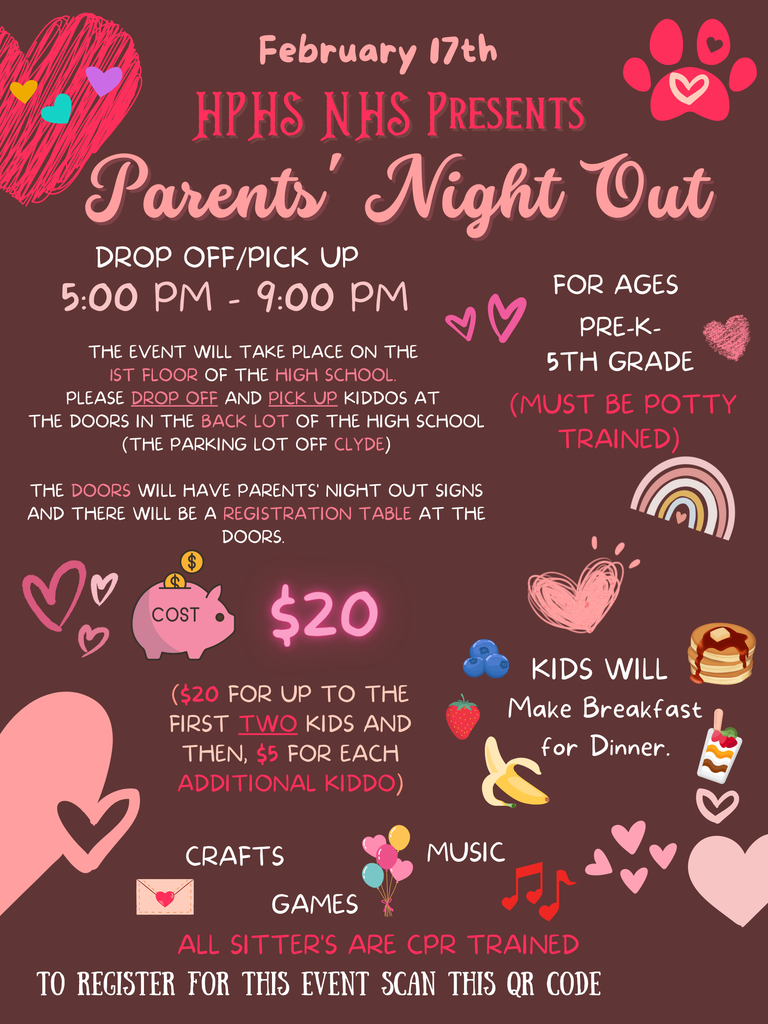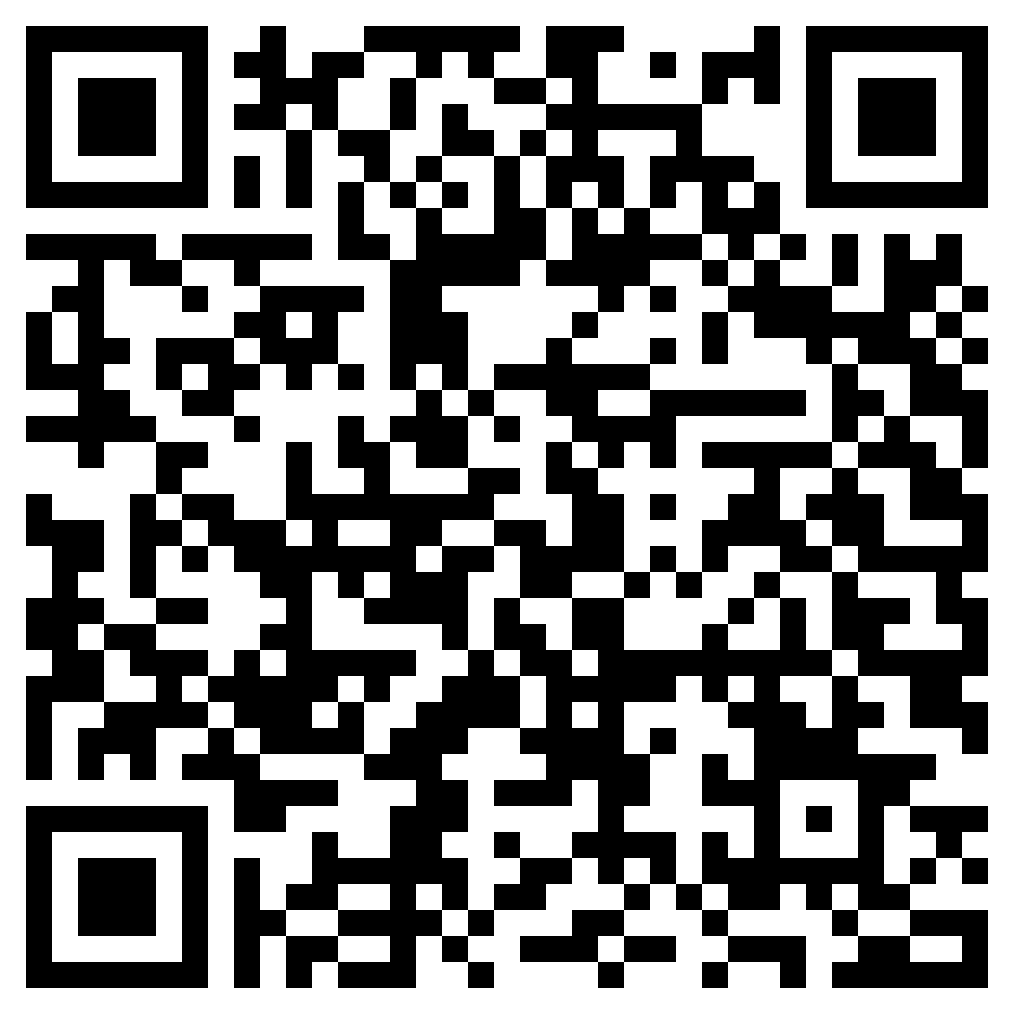 Thank you to our amazing counselors for all your hard work and dedication to our Hancock Place Students! #hpsdtigers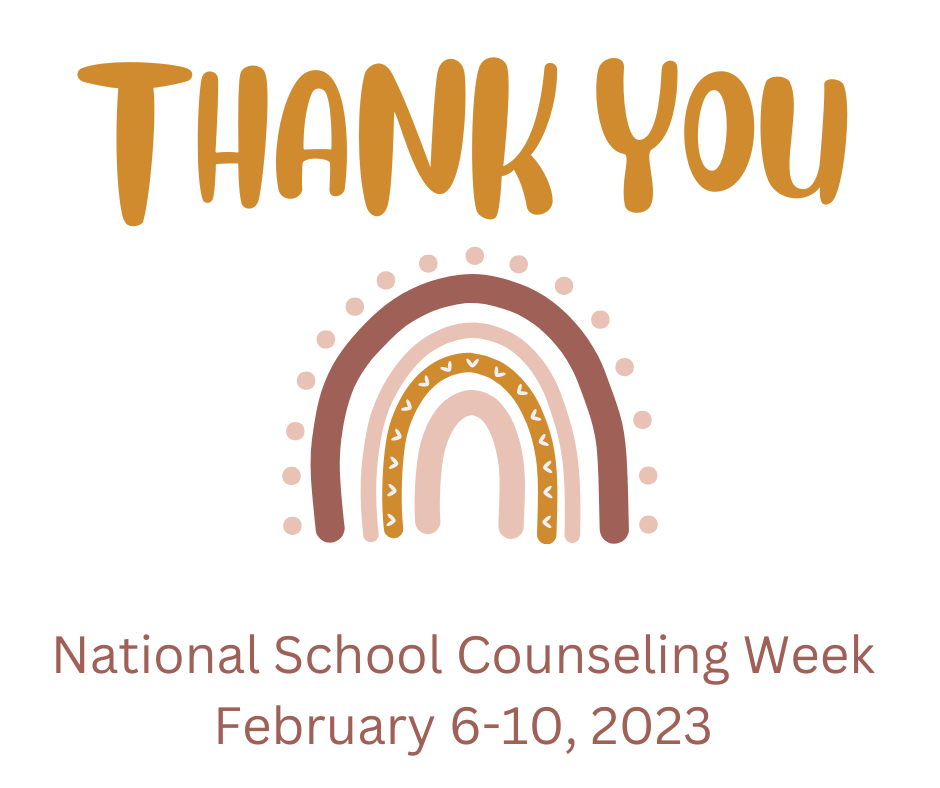 Due to icy road conditions, Hancock Place School District is closed today, Monday, January 30th.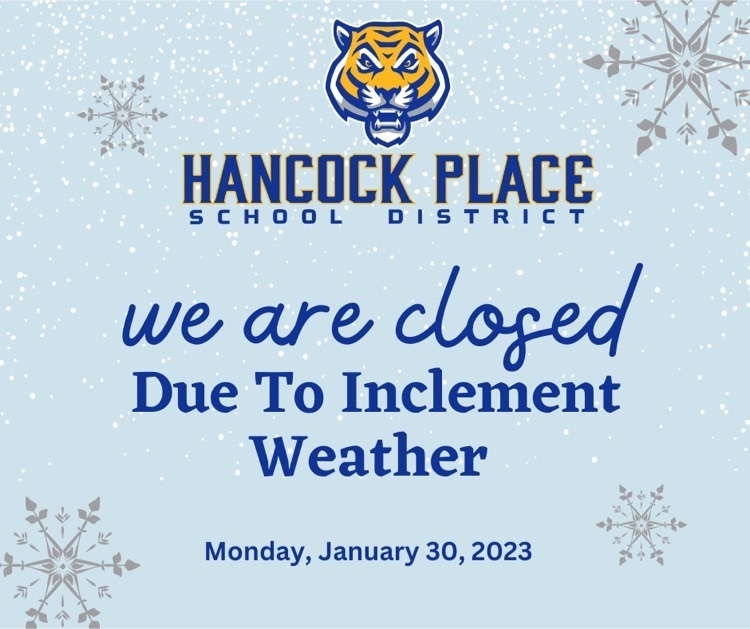 Today was the ribbon cutting for our Little Bit Boutiques in our Elementary and Preschool buildings. Hancock Place is the first South St. Louis County district to be a part of the Little Bit Foundation. @LittleBitSTL #hpsdtigers
Snowy Storytelling Time!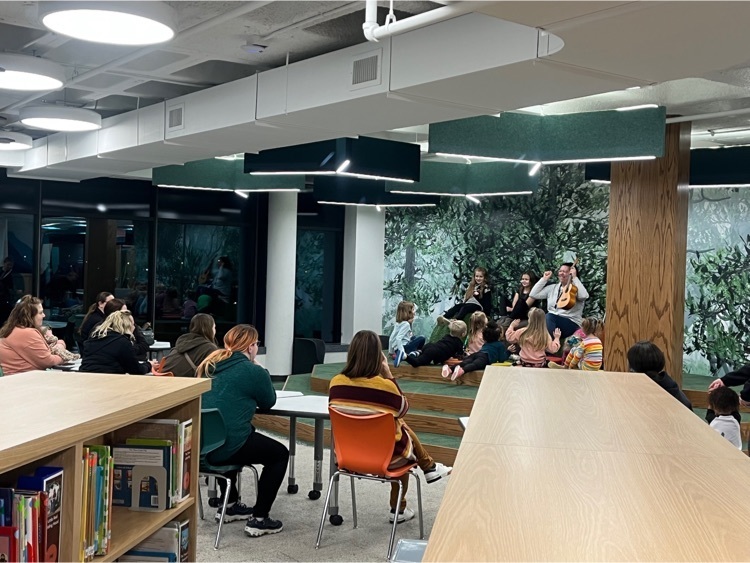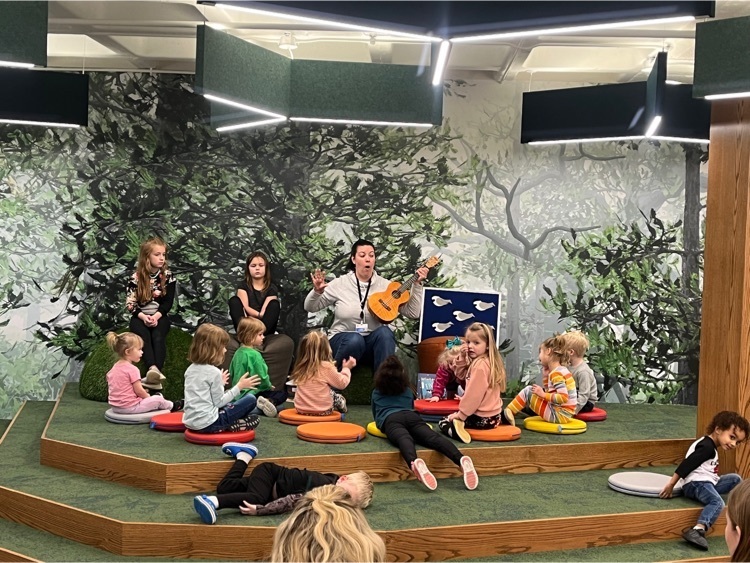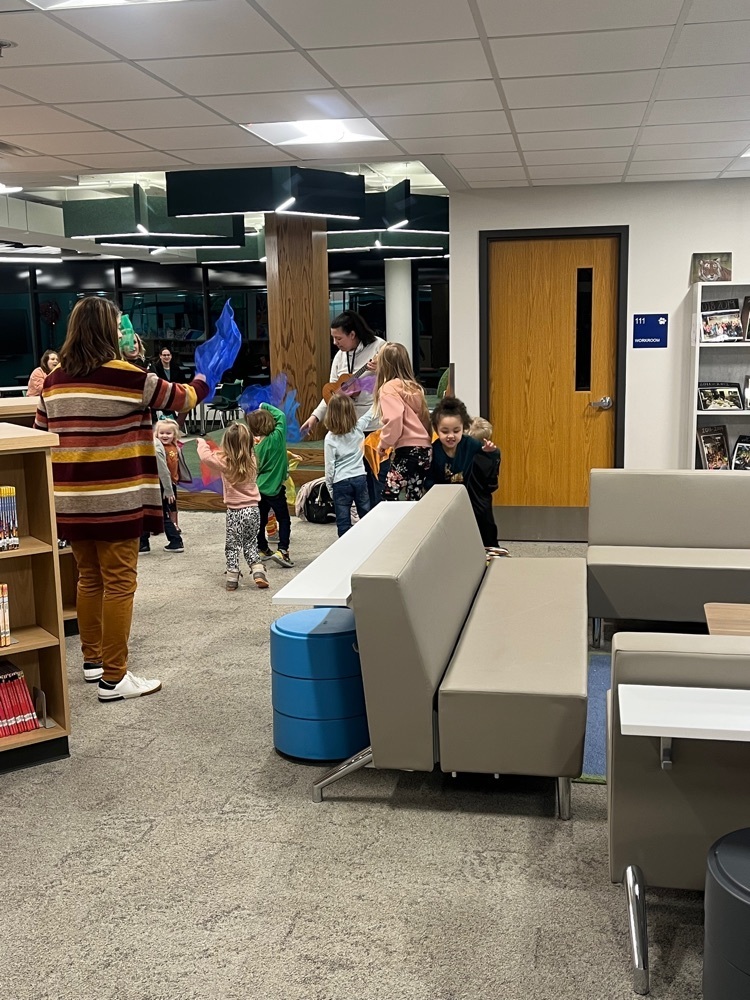 Almost READY for use!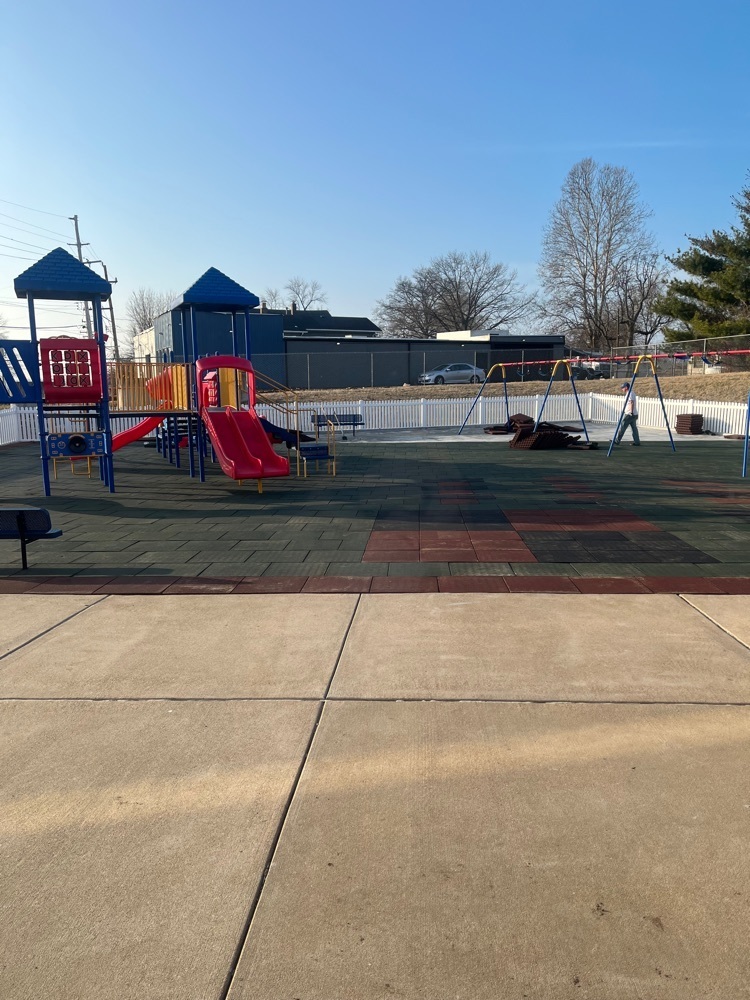 Happy New Year, Tigers! Classes resume for students on Wednesday, January 4! HPSD teachers will be engaged in professional learning tomorrow! #hpsdtigers #2023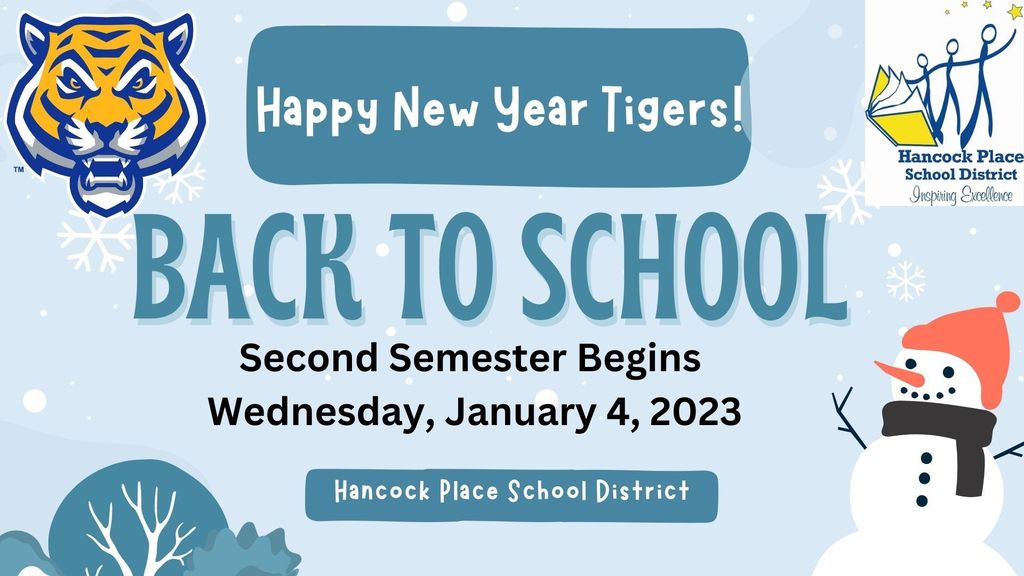 Due to forecasted weather conditions, HPSD will be CLOSED on Thursday, December 22nd. ALL activities have been cancelled on Thursday and Friday. Have a safe and happy holiday! See you back in the district on Wednesday, January 4th, 2023!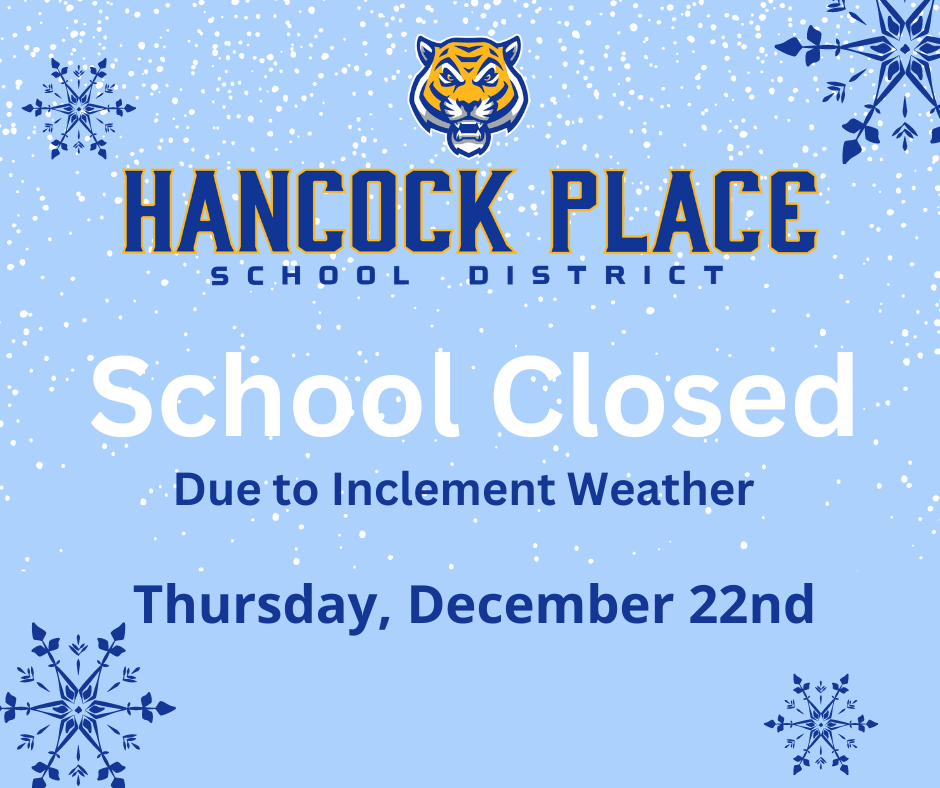 Happy Holidays from Hancock Place School District. Please watch this short message from Dr. Kevin Carl regarding construction and upcoming events. #hpsdtigers
https://youtu.be/obXO1b4O30E